01.10.2021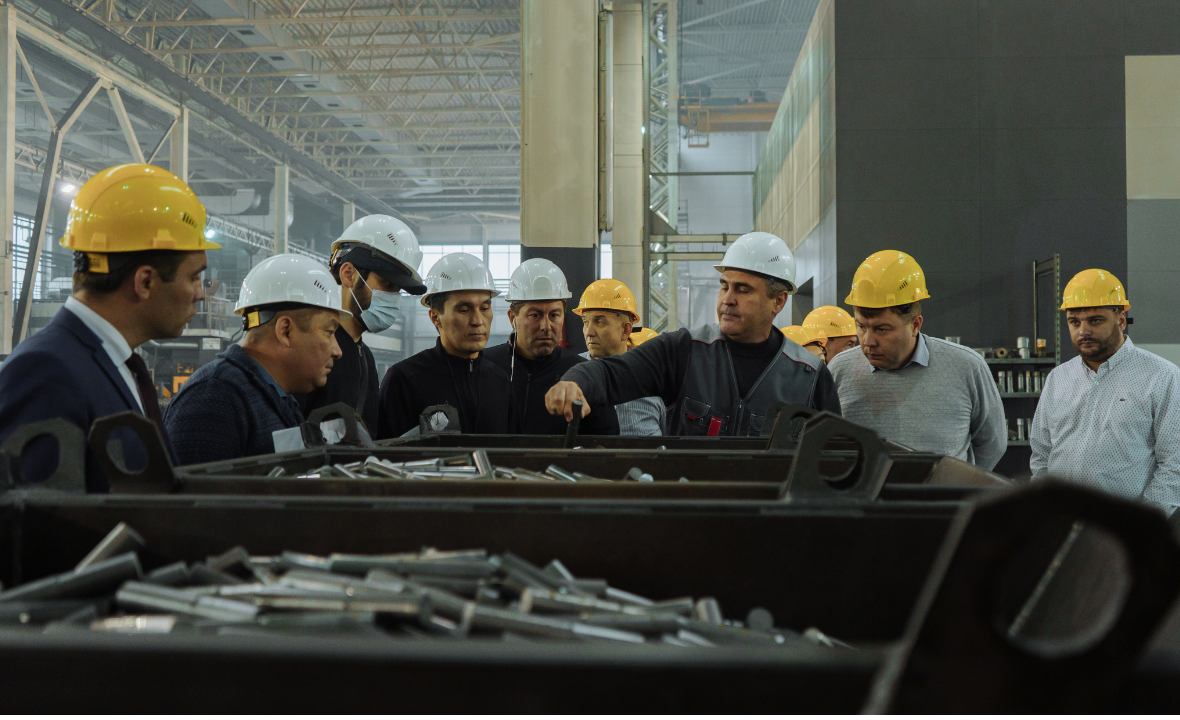 In September, BERVEL products were presented at a mobile stand in Kazakhstan as part of the achievements of the industry of the Ryazan region.

The interest in our products was so high that representatives of the Association of Builders of Kazakhstan wanted to make personally visit to Ryazan.

In Kazakhstan, as in other CIS countries, there is a shortage of products in the segment of high-strength fasteners. This is especially true for objects of the petrochemical industry and transport infrastructure, where contractors are often European companies, which are critically important for the quality of the supplied products.

The official delegation from Kazakhstan was met by General Director Yuri Medvedev. The tour of the production was accompanied by a great deal of admiration in the eyes of the guests.

The greatest excitement and desire to take pictures was traditionally caused by the equipment for hot stamping of fasteners. Other production centers did not go unnoticed either. At the end of the excursion, the guests were presented with a new project for the automation of warehouse logistics, where guests could observe the assembled products for shipment to Kazakhstan.

In early October, the mobile stand of enterprises of the Ryazan region will operate in the capital of Uzbekistan - Tashkent.

In addition, on October 27, BERVEL will take part in the exhibition "UzStroyExpo 2021" as an exhibitor. We invite you to chat at our stand - we are always glad to new business contacts!