Transfer & payment

request


Check stock
availability



signing
a contract and
specification
for delivery

payment


shipment

signing the
contract and
specification
for manufacturing


payment


Produce


Testing and
quality certificates
issue


shipment
Delivery
Delivery options: self-pickup, delivery by hired transport.
Delivery by hired transport
We carry out delivery within the Russian Federation and abroad using the selected transport company in a convenient way (road transport, railway).
Check the delivery cost with your personal manager. It is calculated individually for each order based on the location of the consignee, the weight of the cargo and the tariffs of the carrier company.
We are already working with such transport companies as:
"PEC";
"Business Lines";
Baikal-Service;
Elite Trans.
If you have a well-established transport company that you are used to working with, just let the manager know about it.
Logistics department contacts:
+7 (967) 960-42-72, +7 (4912) 55-90-00(additional 122)

Logistics department working hours 8:00 – 16:30
Pickup
You can independently pick up our products from the warehouse after coordinating the shipment with a personal manager and payment *.
* If the contract provides for an advance payment, then shipment is carried out only after the receipt of funds to the current account.
Correct execution of a power of attorney for the driver and advance notification of the BERVEL logistician about the replacement of the vehicle will speed up the shipment process.
On the territory of the plant there is a spacious asphalt parking lot, within walking distance of grocery stores.
Warehouse opening hours 8:00 – 20:00
Pickup is carried out at:
Ryazan region, Rybnoye, Maloe sh., Building 1
Coordinates: 39.471767 / 54.732420
Схема проезда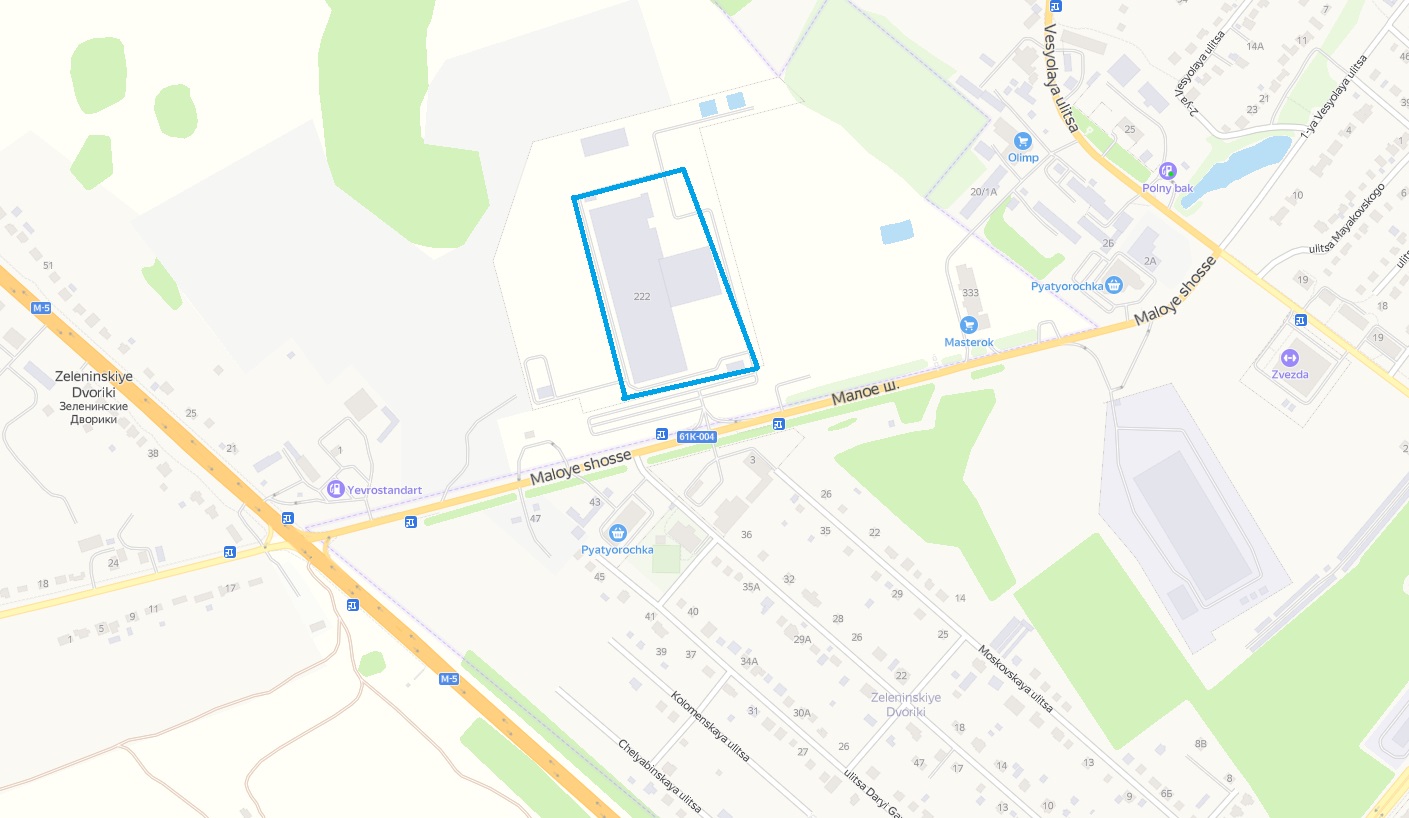 Payment
Payment for products is carried out by bank transfer to the settlement account of LLC ZVK "BERVEL". When making a payment, please indicate the purpose (account number, specification number).
How to get an invoice: